News
triOS College Launches Exciting New Graphic Design Program
May 25th, 2023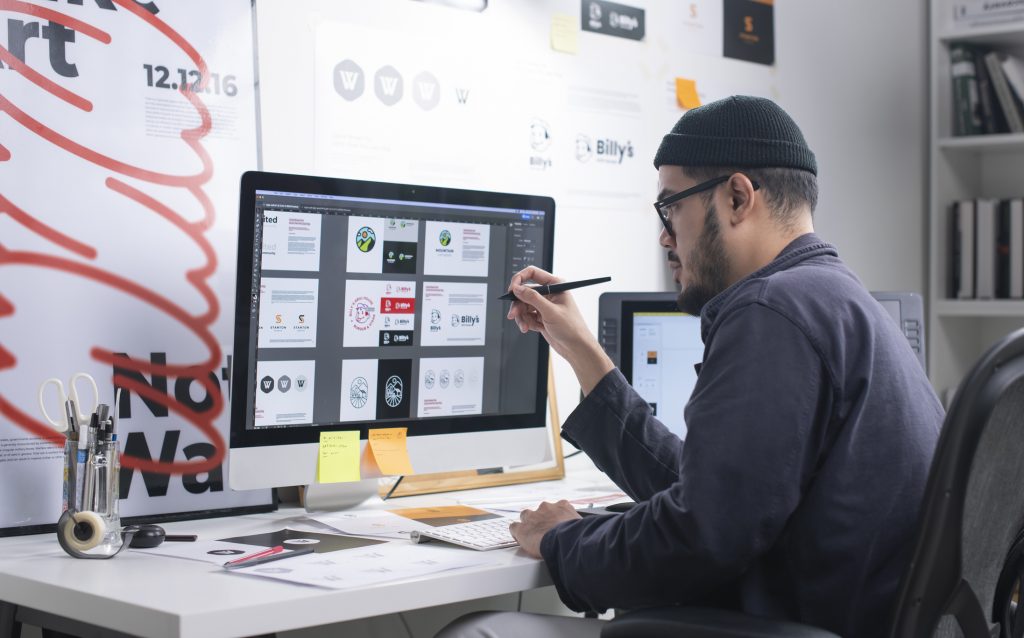 TORONTO – triOS College is excited to announce the launch of a new Graphic Design program. This program will prepare students to develop and design creative that can be used across a wide range of media platforms, from digital to print. Students will learn how to conceptualize and develop a brand identity and create assets such as logos and collateral. In addition, students will apply the design principles they have learned throughout the course to prepare a career-ready professional portfolio that will showcase their skills and creativity to employers in the areas of advertising, design, marketing, and beyond.
"We're thrilled to announce the launch of our new remote Graphic Design program", said triOS President Stuart Bentley. "Students will be able to hone the skills required to succeed in this dynamic and creative field, which includes the opportunity to become self-employed. The remote delivery of this program also means that students have the flexibility to learn from the comfort of their home."
Over the course of 69 weeks, students will learn concepts such as design theory, colour theory, and typography, while mastering Adobe Creative Suite programs including Adobe Photoshop, Illustrator, and InDesign. The remote delivery of this program will allow students to access high-quality instruction from industry experts regardless of their geographic location. It will also make education more accessible for students, as they can balance their priorities and commitments while they train for careers in advertising agencies, design studios, and digital marketing firms.
About triOS College
The mission of triOS College Business Technology Healthcare Inc. is to help students become job-ready graduates. triOS College is a private career college with 8 campuses across Ontario focused on providing practical hands-on training that students need to be successful in their chosen careers.
triOS College offers a wide variety of programs that are highly relevant in today's job market within Business, Technology, Healthcare, Law, Supply Chain, and Gaming & Design. The program curriculum is extremely comprehensive and is uniquely developed with input from industry leaders to provide the highest quality education.
Canadian-owned and operated, triOS College is proud to be recognized as one of Canada's Best Managed Companies for thirteen years in a row. triOS has been awarded the Platinum designation for redefining post-secondary education by listening to students and employer needs to deliver effective results. Since its inception in 1992, triOS College has prepared over 40,000 job-ready graduates for rewarding careers.