Learning Options
Choose the learning method that matches your lifestyle.
How you study makes a difference.
You are unique. That's why triOS College offers various learning options to meet your specific needs. Whether you're working full-time, caring for your children, or living far from our campuses, you can find a learning method that will efficiently and conveniently help you reach your career goals.
Choose what fits your lifestyle.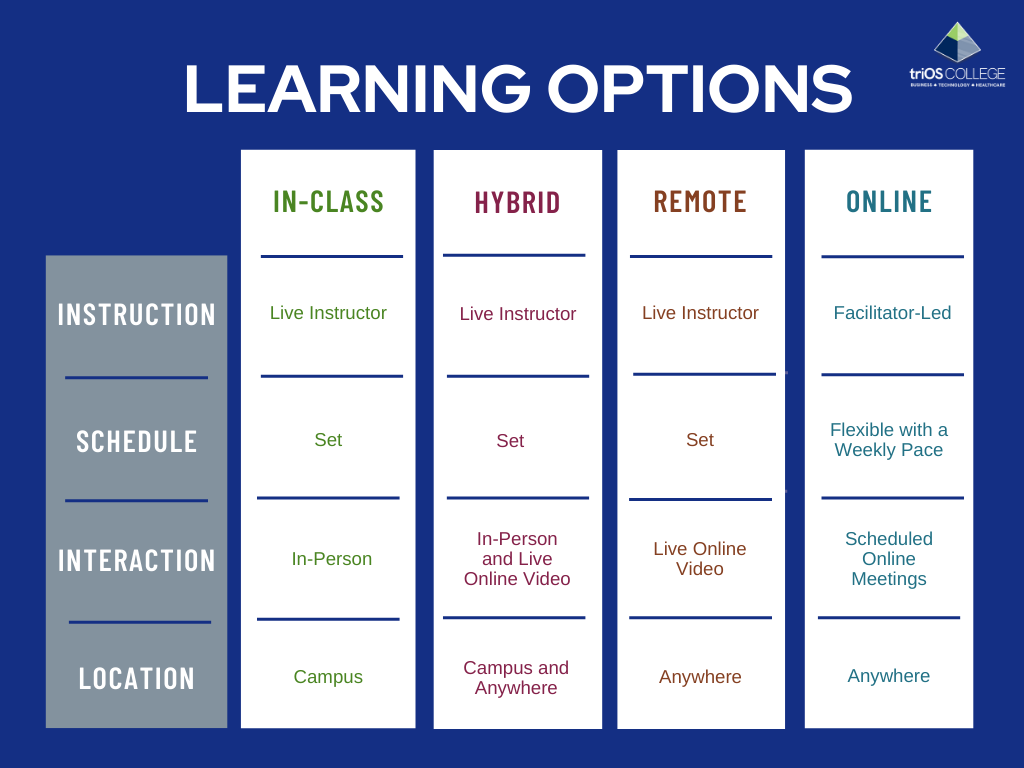 Which Learning Option Suits You?
This tool will help you learn more about the various learning options, discover which one caters to your needs the most, and easily view the programs available under each option.
Our Programs
With triOS College's extensive array of full-time and part-time diploma programs, you can choose your pathway to any of today's in-demand fields such as business, technology, healthcare, law, supply chain, and gaming. Select the closest location to you from any of our eight campuses across southern Ontario -- Windsor, London, Kitchener, Hamilton, Brampton, Mississauga, Toronto, and Scarborough. You can even complete a number of our programs in less than a year.
Testimonial
I am eternally grateful for the hard work that goes into ensuring quality education and the learning environment I got to be a part of.
Career Quiz
Take our quiz and discover your dream job!
Take the Quiz
Chat With Us
Have questions? Let's chat now!
Start Chat
Apply Today
Ready to begin your journey? Let's get started!