News
triOS' Dean of Technology, Jason W. Eckert, Recognized at CompTIA Partner Summit
August 16th, 2019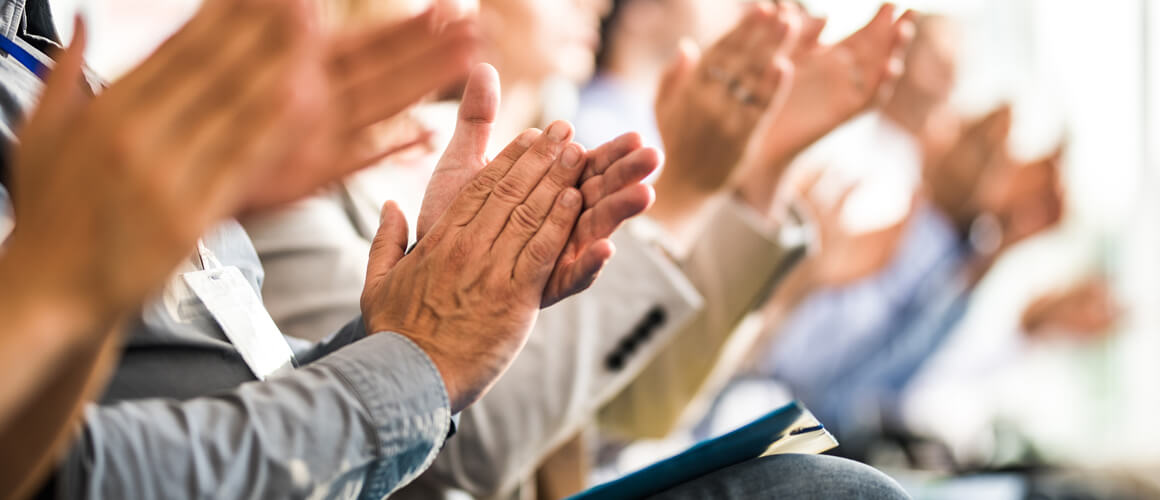 The CompTIA Summit, held on August 6-8, 2019, brought together CompTIA authorized companies, where business and individuals were recognized for their key contributions to training new professionals for the global technology workforce. triOS College's Dean of Technology, Jason W. Eckert, was honoured for his contributions.
CompTIA, the Computing Technology Industry Association, a non-profit trade association that issues professional certifications for the information technology field, held its annual summit this past week. The organization recognized Jason W. Eckert, Dean of Technology, one of two individuals and over 30 organizations that participated in the training and certification of new professionals for the global technology workforce, for their key contributions. (The recipients were announced at the CompTIA Partner Summit in Las Vegas, held over a period of three days, to bring together all of CompTIA's authorized partners every year.) Eckert, from the Windsor, Ontario campus, was acknowledged as the "Outstanding Train the Trainer Instructor" at the summit.
Speaking more on the event, Yahoo! Finance quotes CompTIA's Executive Vice President for global certifications, John McGlinchey: "There are many pathways to a career in technology, but the journey is made easier when job seekers are guided and mentored along the way. Our partners provide that guidance and mentoring every day, delivering relevant education in a quality training environment and championing the value of professional certifications. We're extremely pleased to honour the individuals and organizations who are leading these efforts."
Eckert is a best-selling author who has earned 20+ certifications and has published 6 apps and 24 textbooks across multiple domains. He's been with triOS College for the last 21 years and has remodeled and developed the institution's current suite of IT programs.
triOS College proudly congratulates Eckert on this milestone achievement.
About triOS College 
The mission of triOS College Business Technology Healthcare Inc. is to help students become job-ready graduates. triOS College is a private career college with 8 campuses across Ontario focused on providing practical hands-on training that students need to be successful in their chosen careers.
triOS College offers a wide variety of programs that are highly relevant in today's job market within Business, Technology, Healthcare, Law, and Supply Chain. The program curriculum is extremely comprehensive and is uniquely developed with input from industry leaders to provide the highest quality education.
Canadian-owned and operated, triOS College is proud to be recognized as one of Canada's Best Managed Companies for seven years in a row. triOS has been awarded this Platinum designation for redefining post-secondary education by listening to students and employer needs to deliver effective results.
For further information please contact:
Communications Specialist
905-814-7212 x1037