Events
Law Clerk Specialist: Your Pathway to a Legal Profession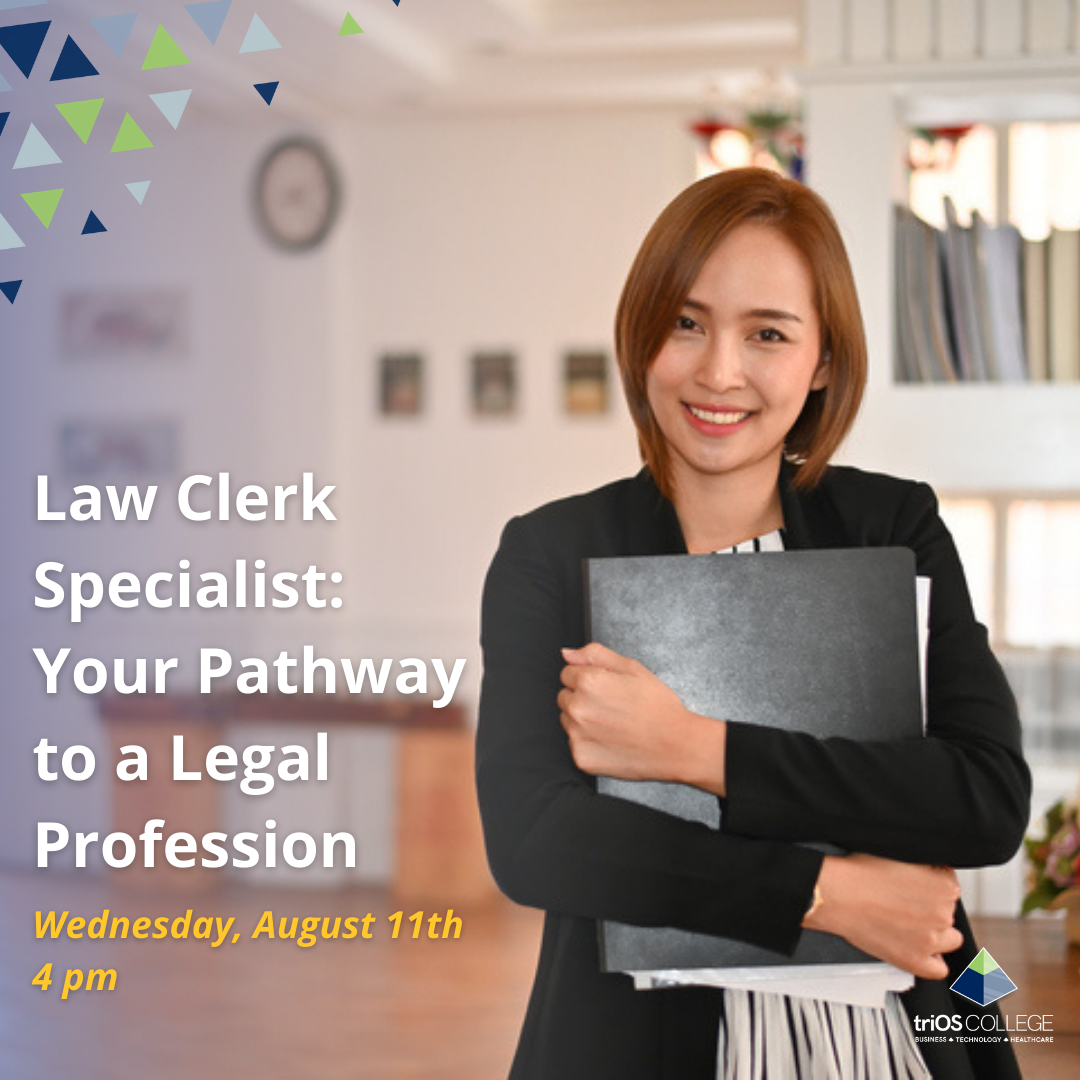 Do you like intellectual challenges?
Are you looking for a stable, organized occupation every day?
Becoming a Law Clerk Specialist will place you in the middle of exciting legal puzzles requiring a detail-oriented and organized approach.
The Law Clerk Specialist program prepares you for employment in government agencies, courts, non-profit organizations, corporations, and law firms. Any public or private organization that requires clerical work from a legal perspective can be home to a Law Clerk Specialist.
Don't miss the opportunity to be part of an in-depth Q & A session with the following guest speakers as well as hear from current students and graduates!
Speakers:
Anne Greatrex, Operations Manager, Rabideau Law: Anne is a highly motivated and enthusiastic leader with many years of experience including administration, human resources, business development, sales, and fundraising. As a lifetime resident of the Kitchener Waterloo region, she has developed strong relationships with community stakeholders and is passionate about creating opportunities for others. She has been recognized for achievements both in business and fundraising. Anne specializes in organizational effectiveness, inspirational leadership, as well as human resource recruitment.
Lori Magda – Instructor – triOS College: Lori has a Bachelor's Degree in Law from Romania. She received her Law Clerk Diploma in 2009 and had been a practicing Law Clerk for several years until she decided to also pursue teaching. For nearly a decade, she has been teaching various legal courses in Community Colleges and now with triOS College. Her areas of expertise are Family Law, Real Estate Law, Criminal Law, Civil Litigation, and Wills and Estates.
Employment Specialist and Admissions team – triOS College
Date & Time
August 11, 2021
4:00 pm - 5:30 pm
RSVP Today